Try Us For A Month To See If You Love Us!
Is your Pool Green? Pool Dirty? Need A Reliable Pool Man? Alexander Pools find and connect you with a local Pool Service Professional (who will offer you a 1st Month Special), enjoys their job and will make sure to take care of any problem your Pool may be having as quickly as possible. If you like their Pool Cleaning Service after one Month, and you choose to keep them, the 4 weeks Pool Cleaning Service go to $110 per Month and the above Chemicals are included. Call Us for a FREE Inspection!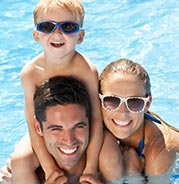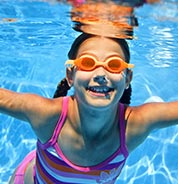 Monthly and Weekly Pool Cleaning is a thorough once a week cleaning of your Pool or Spa. It includes: Cleaning, Skimming, Vacuumming, Netting, Brushing, pH Water Testing, adding and Balancing the chemicals. Call Us for a Free Inspection.
This Procedure can take from 2 days to 2 weeks to clear up depending on how severe the problem is, with no need of changing the water. Your Pool is shocked for an additional charge with high levels of Chlorine.
Is your Pool Man Slacking Off? Has he Serviced your Pool or Spa for years, but not up to your standards? Maybe it is time for a change. Take advantage of our Special. Four Weekly visits for only $49- a $110 Value. Call Us Today!